Right, band of the week time. Seems to be slack with posting lately. Oh well, so much to do and so little time.

Ok this band isnt exactly unknown but purely because I was at their gig last night and they were bloody awesome, I am going to put them as the band of the week for the week ending last sunday.

Their supporting act - Subtract - has been my band of the week earlier on, but today its a groove metal legend, and a band that every metal head should know and own all their albums.

So the band of the week is....
Lamb of God
from Richmond Motherf*cking Virginia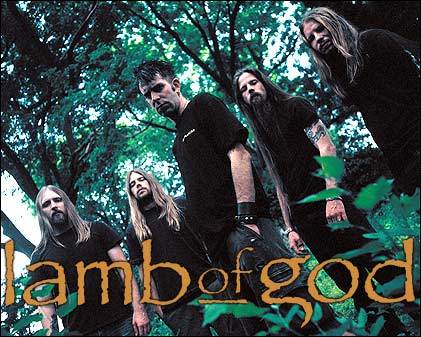 Visit them at:
Official Website
Myspace
Wikipedia
Last.fm
Encyclopaedia Metallum